Meet Dr. Eric Shuemake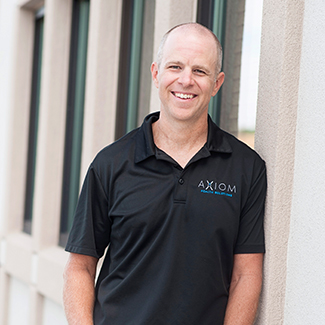 A Powerful Healing Experience
A sick child, Dr. Eric suffered from sinus infections for years. At age 18, a neck injury brought him to the chiropractor's office. Not only was his neck pain resolved, but the sinus issues disappeared, too. It wasn't, however, until his undergraduate years in college that Dr. Eric decided to pursue a career in chiropractic.
During that time, his mother was diagnosed with lupus, and no medical professional could offer her any help. Dr. Eric remembered how impactful chiropractic was in his life and made the decision to attend chiropractic college to give her the assistance no one else could. He enrolled at Parker University, which is where he developed an understanding of the vital components of chiropractic, nutrition and mindset. "The doctors said my mom would be in a wheelchair by the time she was 45. She's 70 now and doing great!"
CHIROPRACTIC CARE »

Dr. Shuemake is the co-author of Cruise Ship or Nursing Home: 5 Essentials to a Maximized Life. He is known for creating seminars for his patients that are among the largest of their kind anywhere. His energetic, accelerated teaching style speeds up the process of change and achieves rapid transformations in people's lives.
Being a Part of Our Community
Since completing his Doctor of Chiropractic, Dr. Eric has developed innovative workshops that thousands of people have attended – some of the largest of their kind. He enjoys being a part of the Centennial community and holds talks in and out of the office. "I want to get to the cause of a health problem instead of covering up a symptom, giving people their lives back."
Dr. Eric is married to Janna, a fellow chiropractor whom he met at college. Together, they have a daughter and a son. They like to travel, and Dr. Eric races bikes, stays busy with speaking engagements and enjoys reading in his spare time.
If you'd like to find out more about chiropractic care or schedule an appointment, contact the Axiom Health Solutions team today!


Chiropractor Centennial | (303) 617-0777