Meet Dr. Steve Gumpenberger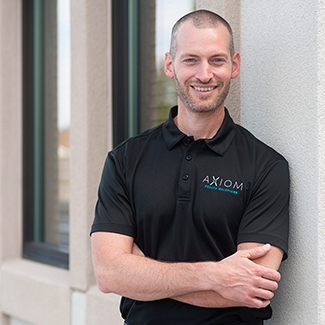 Making a Change to Natural Healing
After starting out in pharmacy college, Dr. Steve soon realized he wasn't entering a profession he believed in. Two friends who were in chiropractic college shared what they were learning, and it spoke to him. "I loved the idea of preventing diseases instead of waiting for them to happen, then treating it with drugs."
He attended Cleveland University to learn how to help others take control of their health. "I enjoy seeing entire families change their mindset and how they view their health, not living their lives based on fear. We cooperate with the design of the body to help people achieve the best health possible." He joined Axiom Health Solutions in 2014, leading the people in our community on a path of life transformation.
CHIROPRACTIC CARE »

Staying Informed and Active
Since completing his Doctor of Chiropractic, Dr. Steve has received postdoctoral credentials on MRI interpretation, motor vehicle accidents, accident reconstruction and the treatment of personal injury cases.
In his spare time, Dr. Steve and his wife Belinda stay busy with their two daughters. He enjoys golfing, hiking, playing guitar and working out.
To learn more about our unique approach to health care, contact our Centennial office today! We offer convenient early appointment hours.

Chiropractor Centennial | (303) 617-0777